All team members of Associated Students Department of Public Worms are full-time UCSB students.
Compost & Garden Specialists
Our compost & garden specialists do the most labor intensive work at DPW. They manage our aerobic compost systems, vermicompost systems, tend to Family Student Housing compost program, and are the hardworking hands behind the scenes for Edible Campus Program projects. See more details of our work – About Us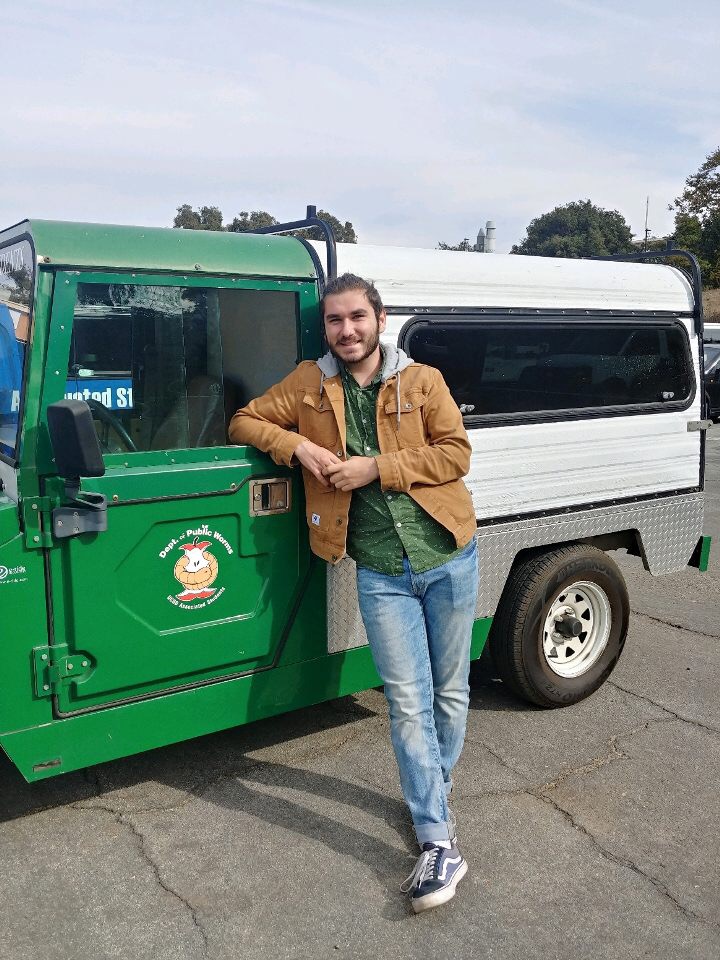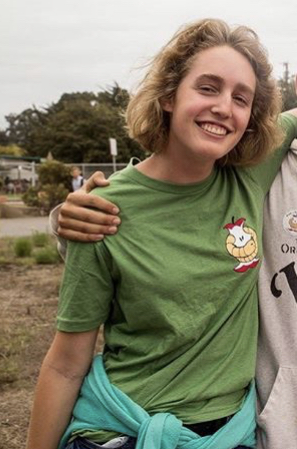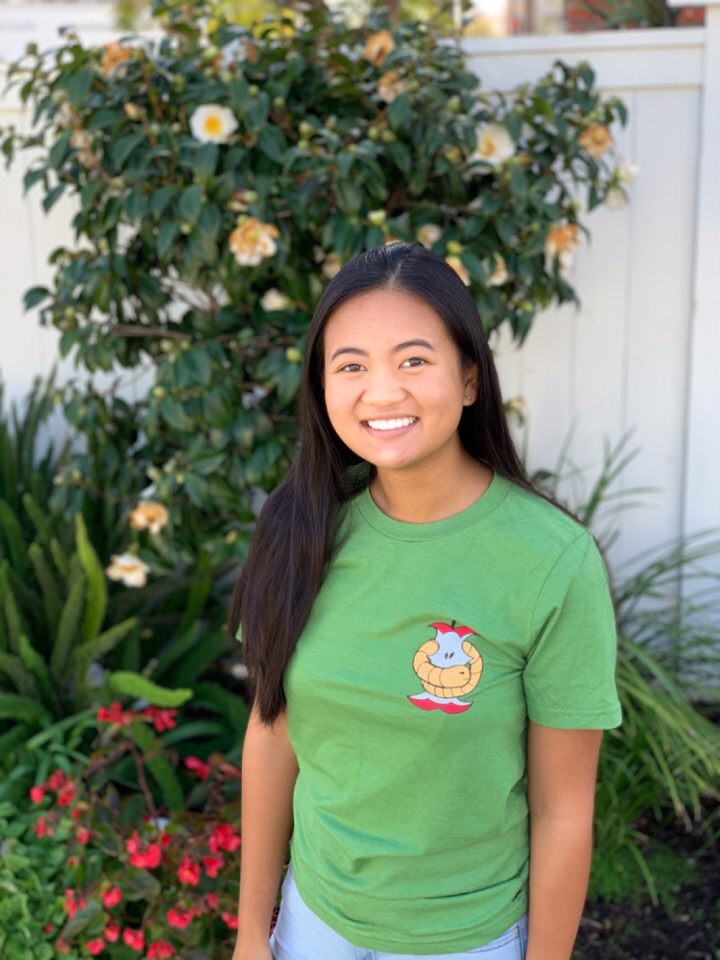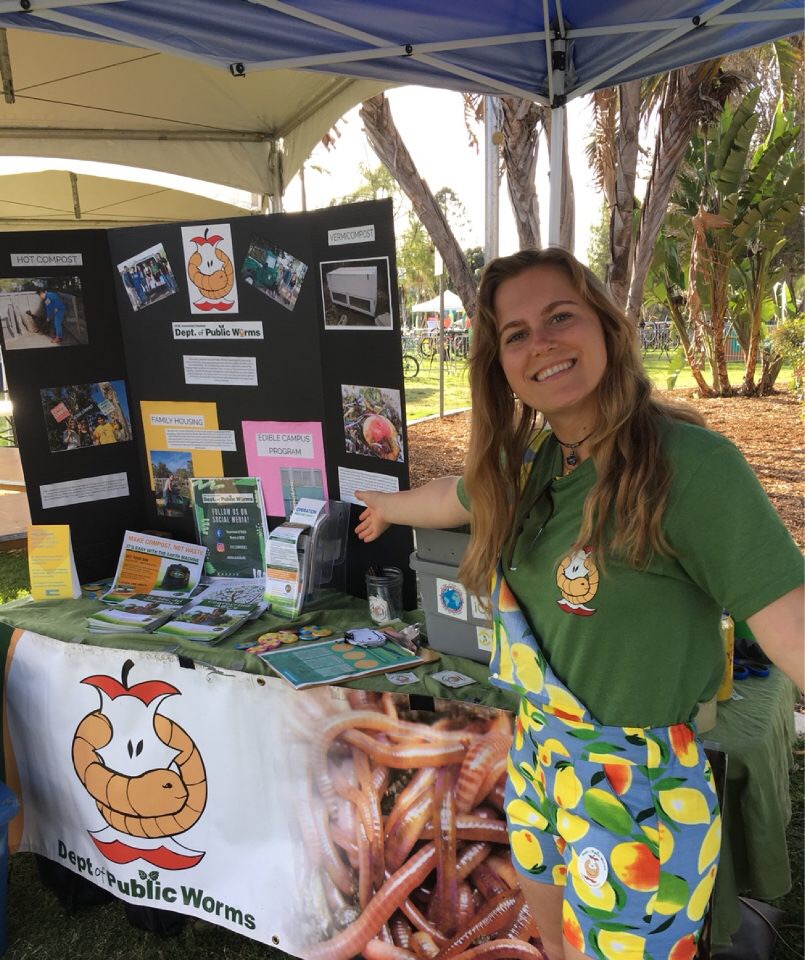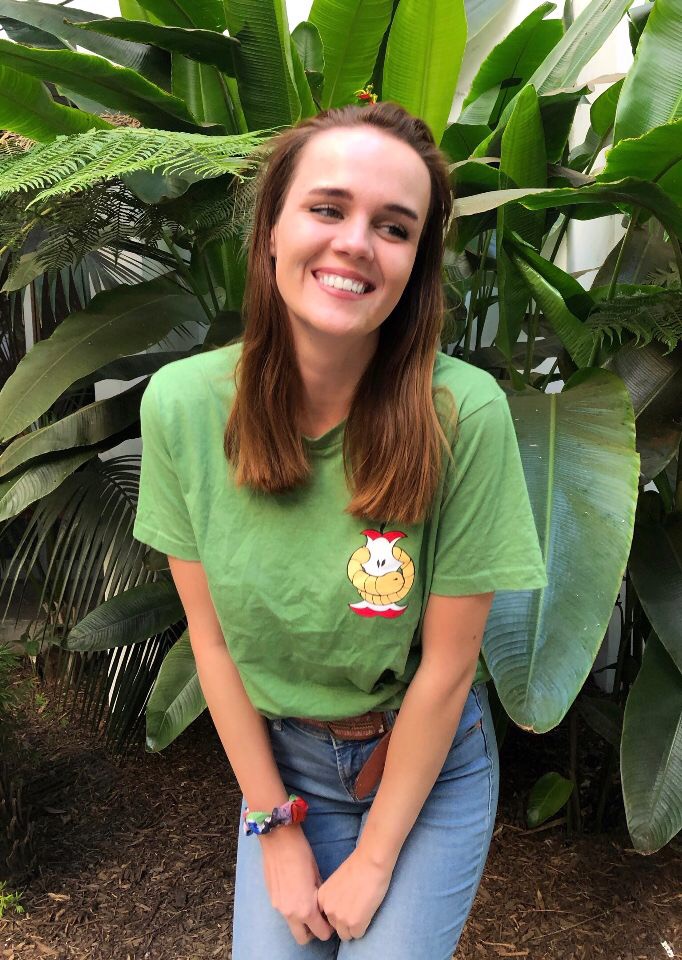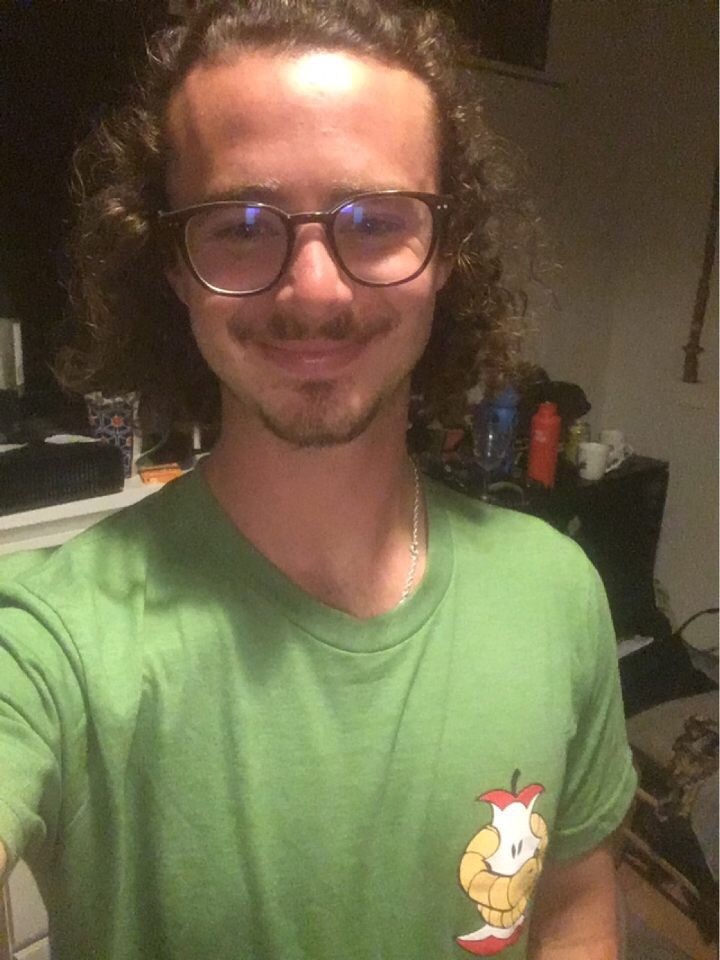 Ezra Ziegler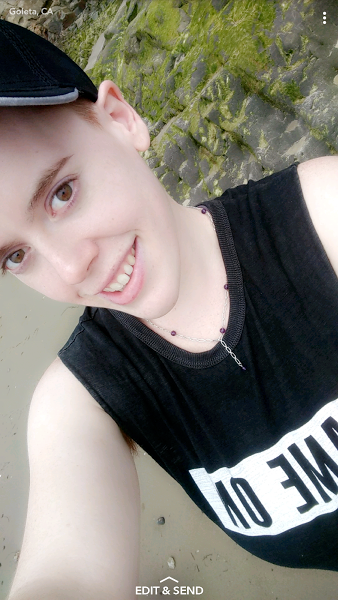 Caroline Conrad
Operations Coordinator
Caroline joined the DPW team in the Fall of 2017 as a Worm Wrangler. As of Fall 2018 they took on the responsibility of being DPW's Operations Coordinator.
Caroline is a fourth year Geography Major who hopes to help UCSB achieve their Zero Waste goals, and improve Food Security on campus.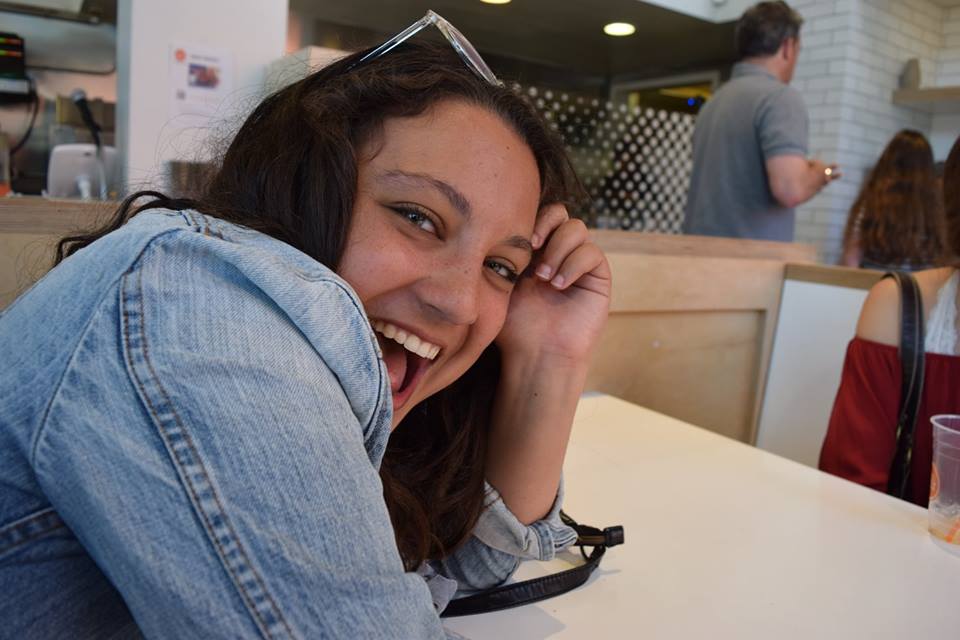 Rachel Dice
Outreach Coordinator
Rachel joined the DPW team just before the beginning of fall quarter 2018 as a second year. She manages DPW's events, social media, workshops, and other educational activities.
She is a communication and political science double major with a passion for helping the environment, and hopes to become a lawyer or work for the government one day!