Our Mission

Our Team
All team members of Associated Students Department of Public Worms are UCSB students.
Worm Wranglers
Worm wranglers do the hardest work at DPW. They manage our aerobic compost systems, vermicompost systems, tend to Family Student Housing compost program, and are the worker bees for the Edible Campus Student Farm Project.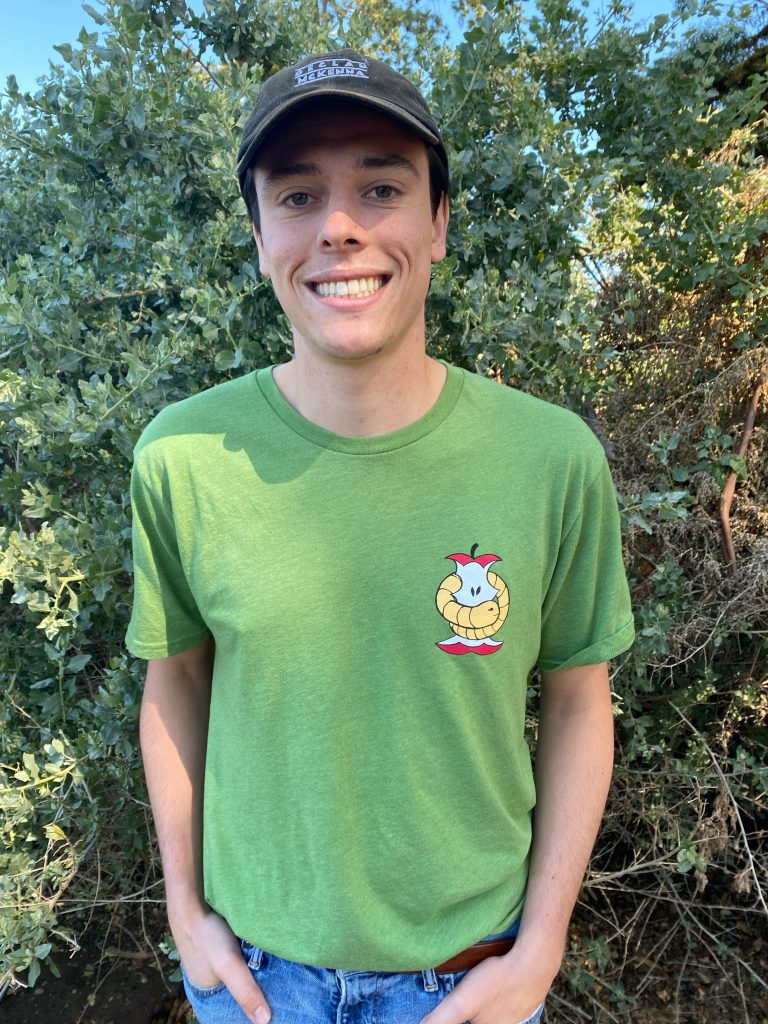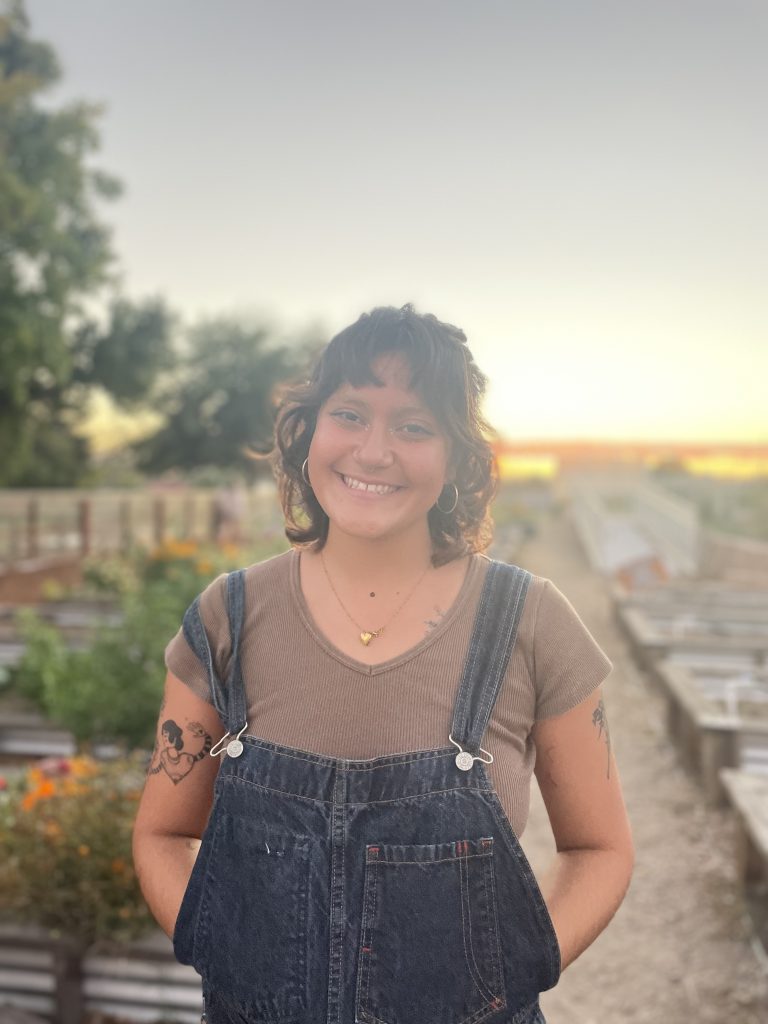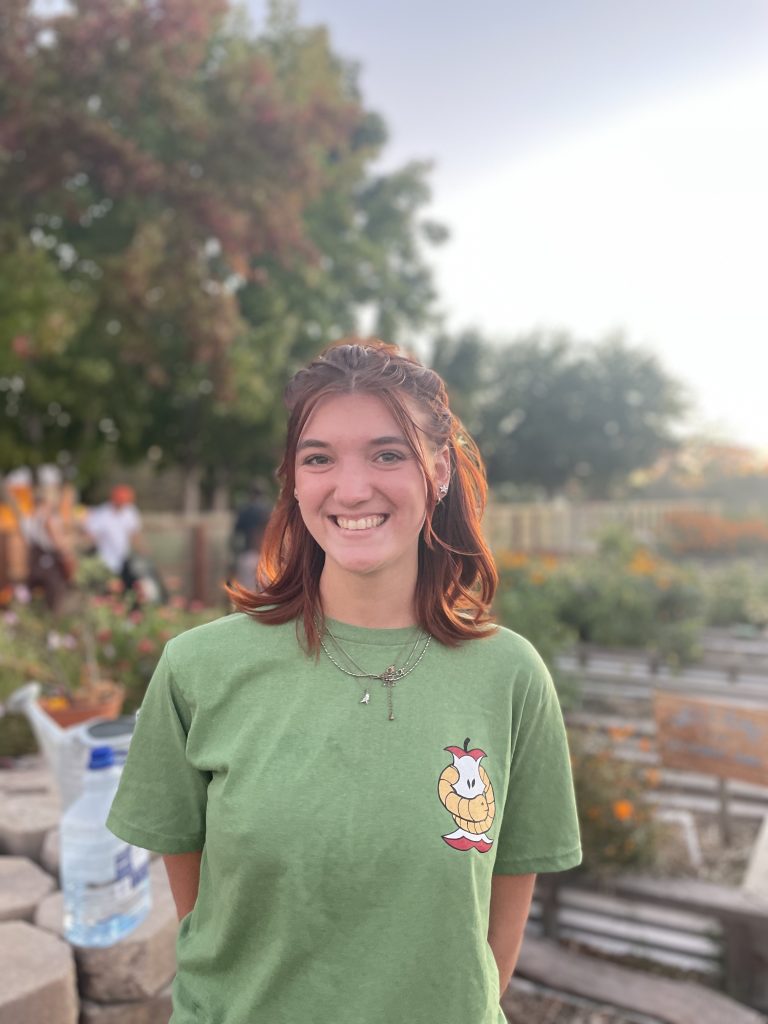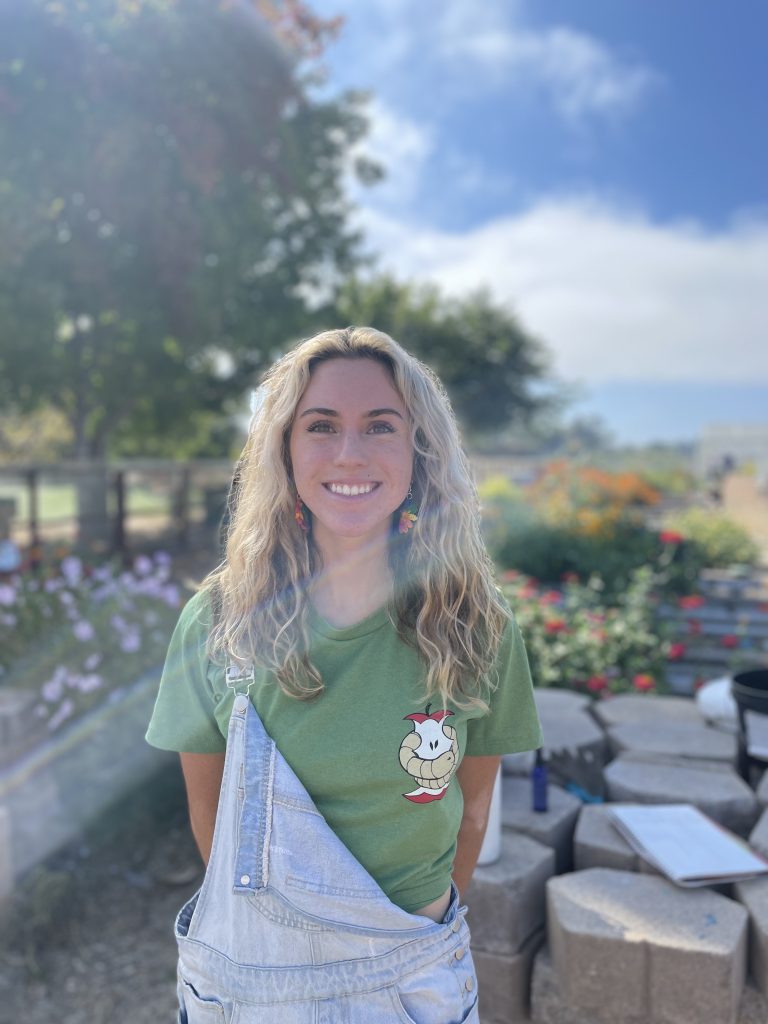 Student Coordinators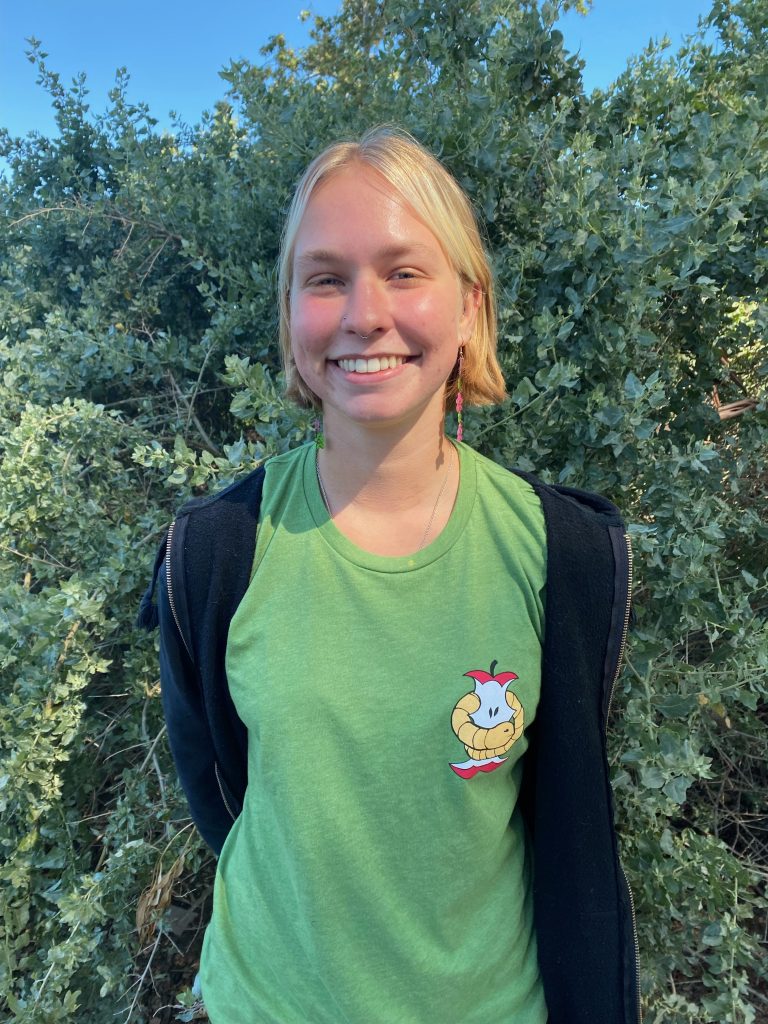 Camille
Operations Coordinator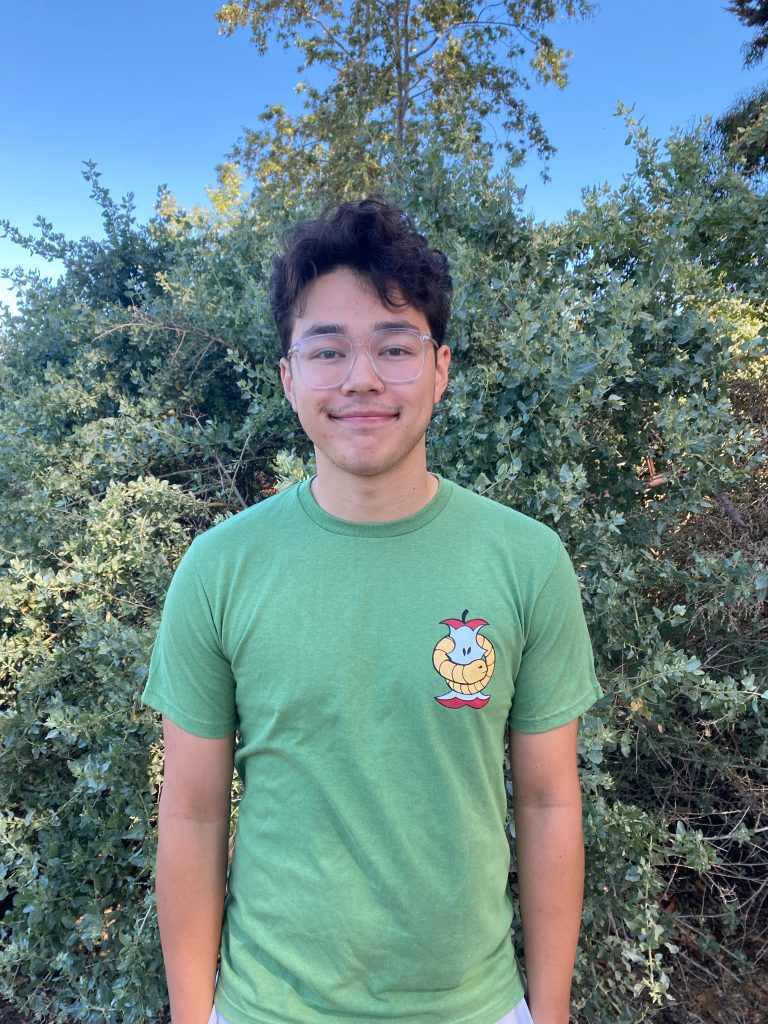 Oscar
Operations Coordinator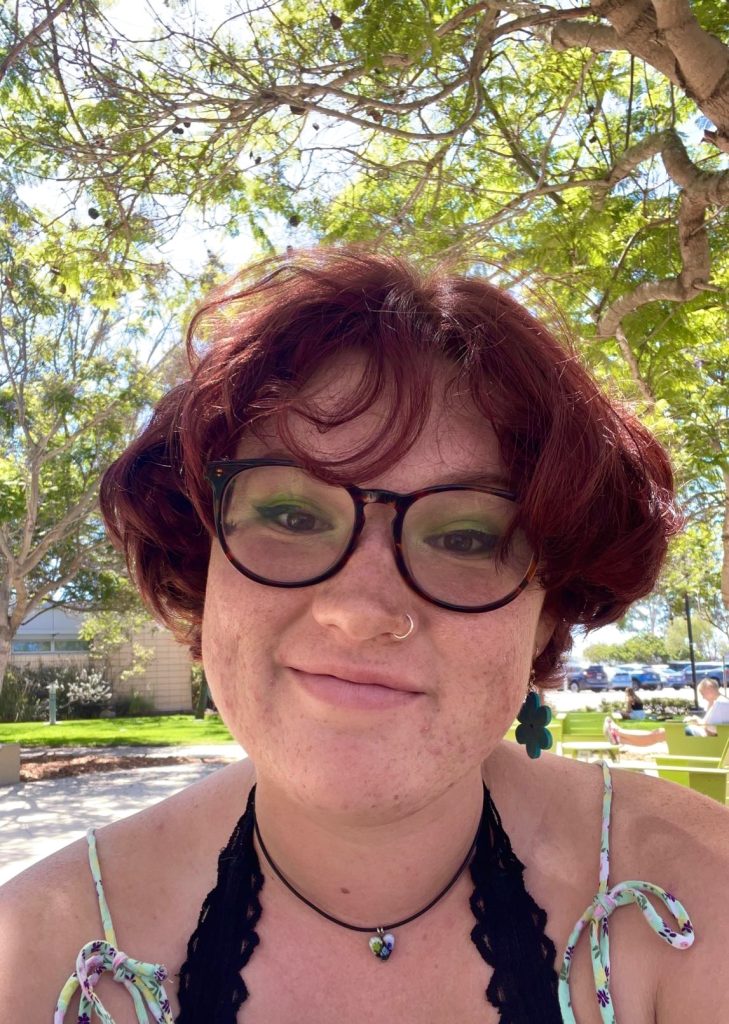 Sophie
Outreach Coordinator
A.S Garden Coordinator
Marla Greer
Our History
2004
Dept. of Public Worms is a student run, student funded AS organization. Our group was originally established as part of A.S. Recycling in 2004 in efforts to incorporate composting into UCSB's waste management. Our first services focused on servicing businesses in Isla
Vista in collaboration with IV Parks & Recreation. Worm bins were built in People's Park and Estero Park for students to compost the food collections. A.S. Recycling Route Riders picked up the food waste with our recumbent trailer bikes, and eventually Dept. of Public Worms began collecting food waste from several dining commons. We also began distributing Worm Tea.
2010
We relocated our operations from Isla Vista to the Eucalyptus Grove on campus behind the Recreation Center Tennis Courts. This is where all our vermicomposting takes place! We also share the Grove with A.S. Recycling!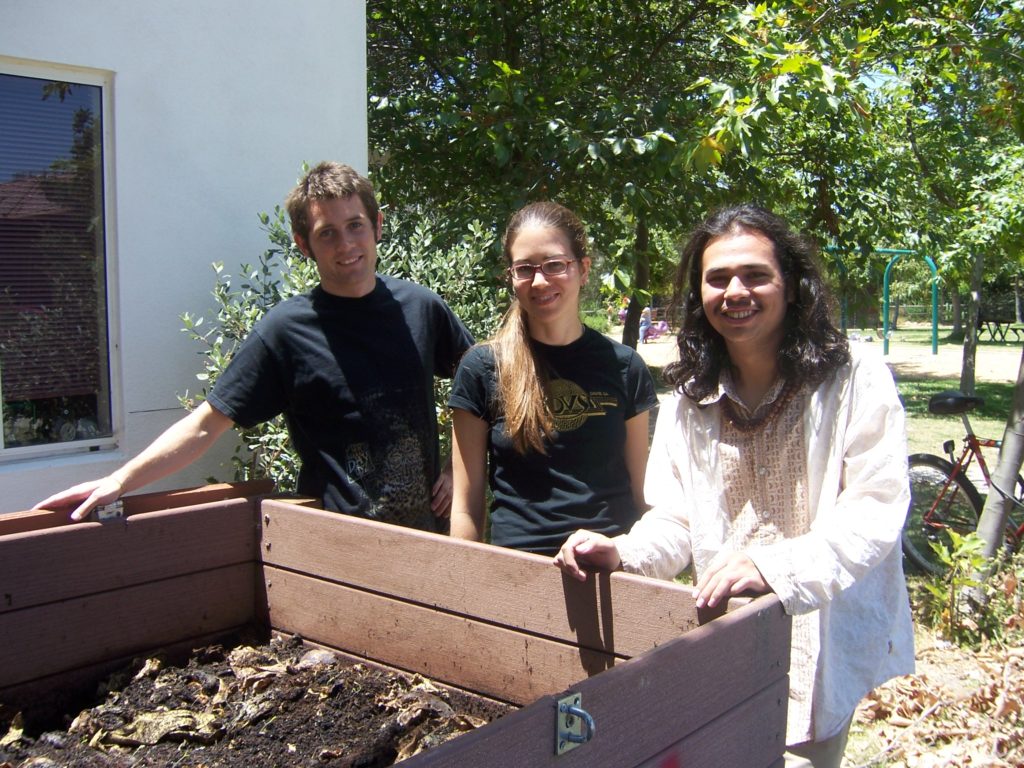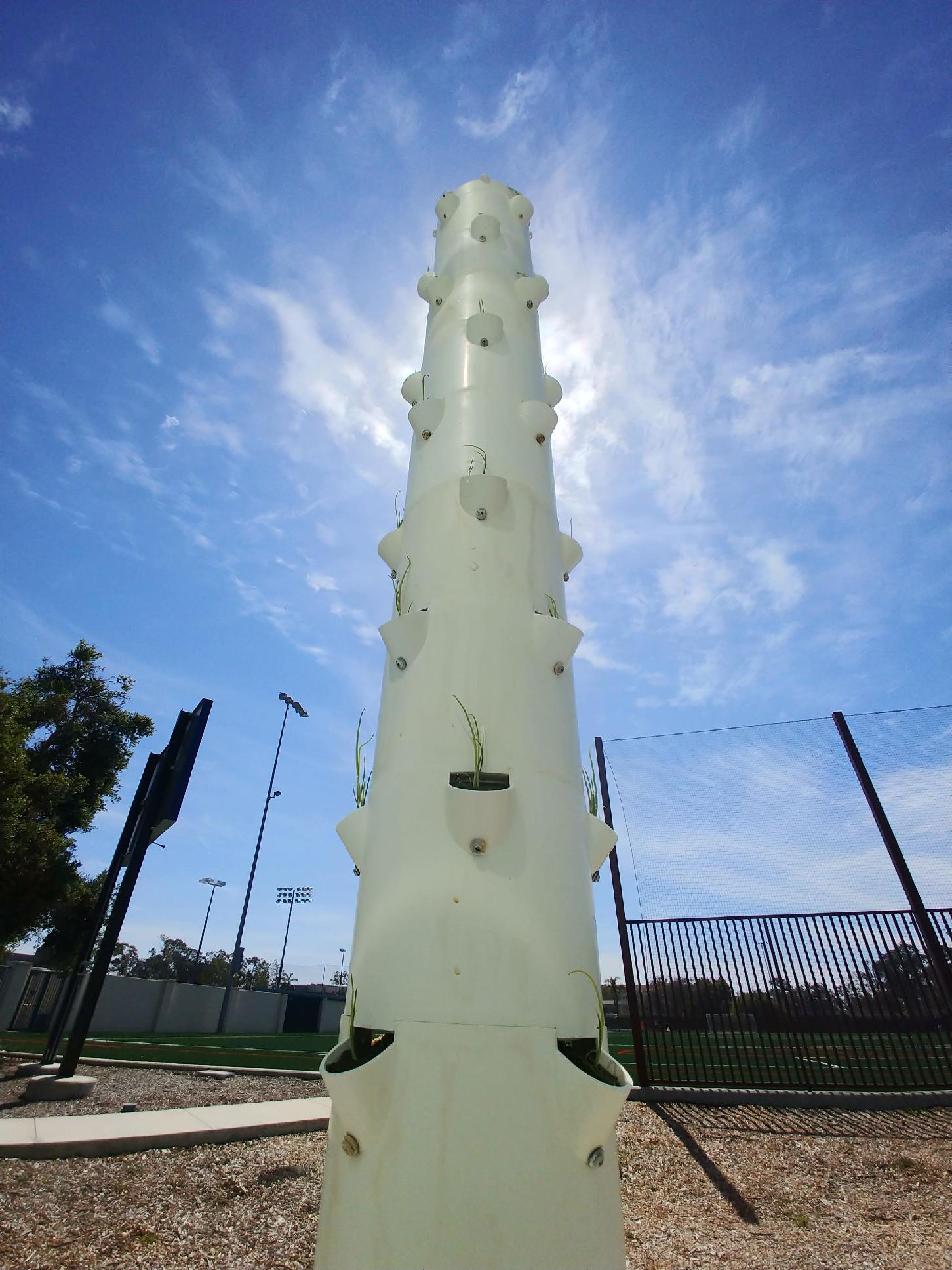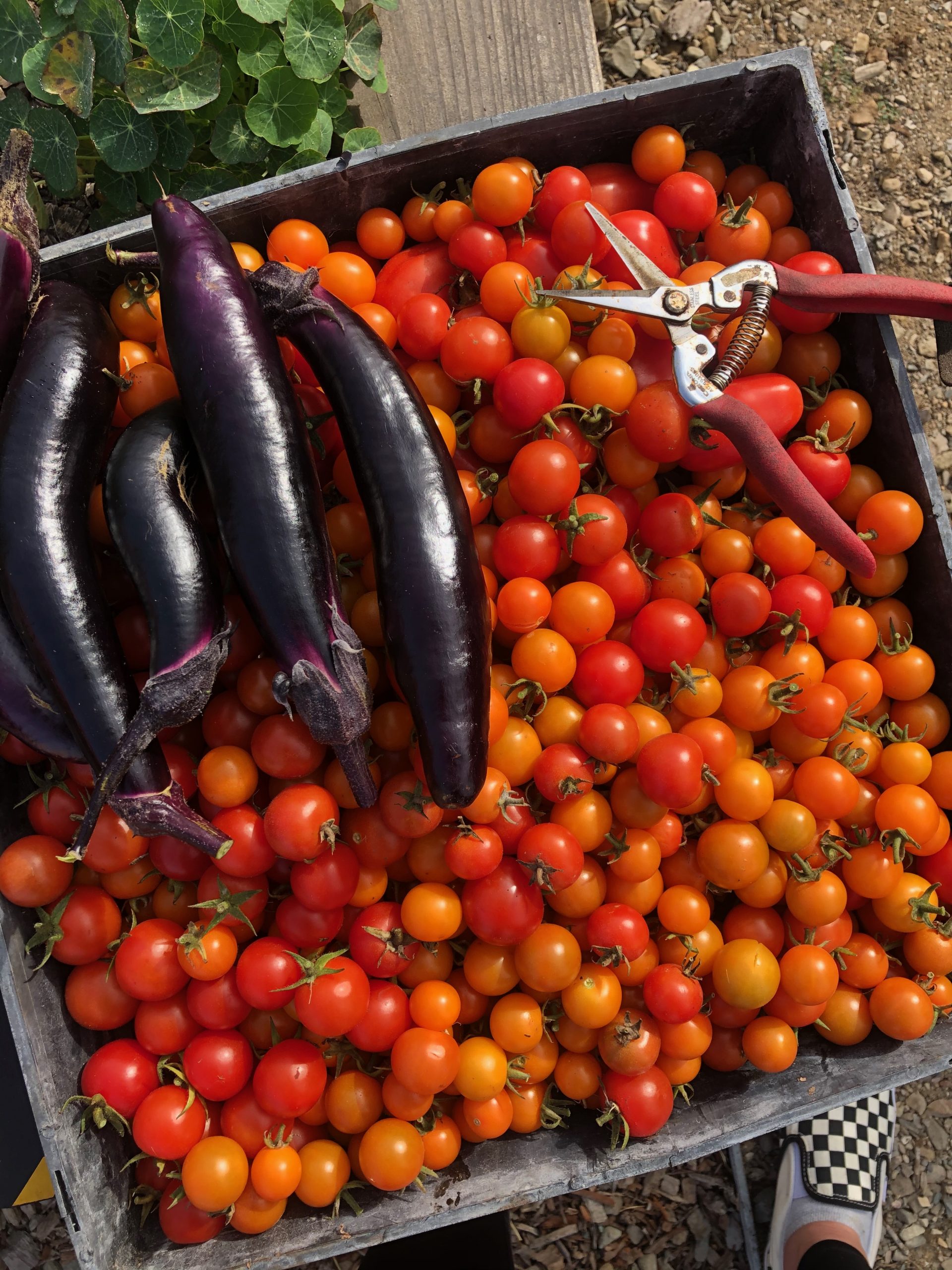 2012
In 2012, we began collected from De la Guerra and Ortega Dining Commons, totaling three dining hall pickups on campus including Carrillo. Once we successfully began collecting such large volumes of food from the dining halls, we rebuilt our vermicomposting bins with hardwood, rebar reinforcements, and advanced pest-security mechanisms to keep out small animals and protect our worms.
We also began servicing the Family Student Housing residential complexes in 2012 in continuation of a Ph.D. dissertation project that established garden plots for residents. We still service and make hot compost for Storke and West Campus Family Student Housing
2014
Our program has steadily been expanding with the help of student coordinators and increased funding with the addition of our very own lock-in fee in 2014. Improvements in our workspace, storage, and record keeping have greatly increased our efficiency and enabled our growing team to process more food waste. Our dream of transforming underutilized spaces on campus into productive gardens was realized in early 2015 with the donation of two Washington Navel Orange Trees from the Johnson Ohana Charitable Foundation. Our Worm Wranglers tend to the trees and harvest fruit for the A.S. Food Bank.
Five more Tango Mandarin trees were added to the Urban Orchard in August 2016. This year, we set up 2 hydroponic towers next to the grove which grow all kinds of awesome veggies including green onions, tomatoes, and peppers. We also began designing plans for an Edible Campus Student Farm!
2018
Our first major farm event was a groundbreaking in Fall 2018. It was followed by a big volunteer day in Spring 2019, and then our grand opening on October 8, 2019. With the help of amazing community volunteers, we were able to build our beautiful farm and begin donating large amounts of produce by early 2020. In 2020, our farm also welcomed 3 new hydroponic towers
2022 and on! 
We continue to care for our worms and service family housing composting. Our Edible Campus Program projects are thriving. Our farm houses over 20 fully functional beds, a greenhouse, and the beginnings of a permaculture food forest. We tend to our Urban Orchard and its 7 citrus trees as well as our 5 hydroponic towers. The Department of Public Worms hopes to re-open our garden to community volunteers soon!
Contact Us
Have any questions or comments?
We would love to hear from you!
Phone: (805) 893-7765
Email: asdpw@as.ucsb.edu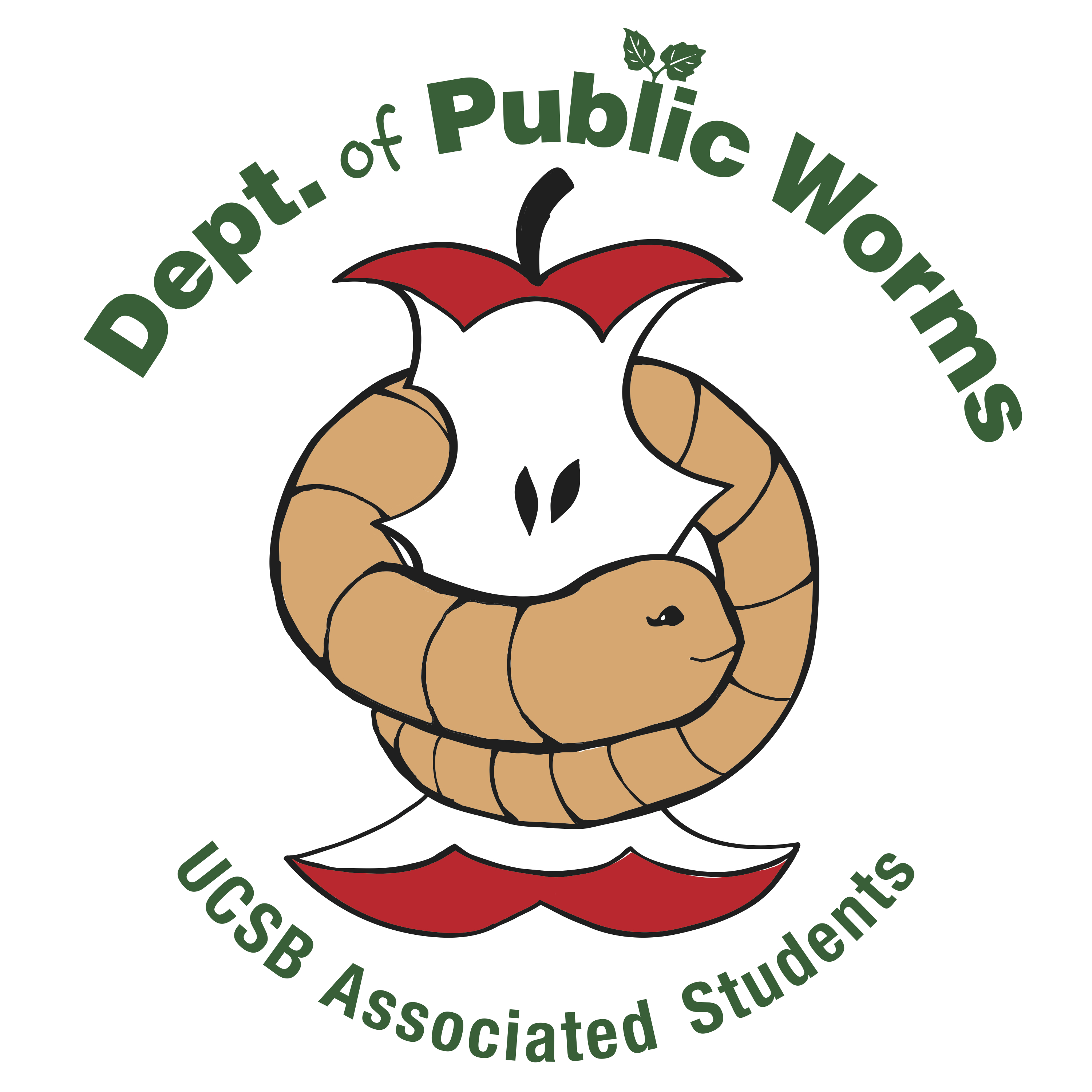 Check out our social medias!
Looking for more info about waste services at UCSB?
In the Press
Check out these articles that feature DPW:
The Independent
2019 – March
Volunteering and the work being done at the ECP Student Farm
Planting UCSB's Edible Campus
The Current
October 2018
An account of the Student Farm Groundbreaking, featuring testimonials from Jack and Kim Johnson!
Grow On, Now
January 2017
Unique collaboration of UCSB's Gevirtz Graduate School of Education, Edible Campus Project and Orfalea Family Children's Center seeds sustainability in preschoolers.
'Inside, Outside and Beyond'
September 2016
UCSB research professor David Cleveland and his students model the effect of household gardens on greenhouse gas emissions.
How Does Your Garden Grow?
October 2016
With an array of outreach efforts and unique initiatives, UC Santa Barbara leads the way to improve food security for students.
At the Forefront
KCLU-NPR for the California Coast
March 2017
A glimpse into the field trips our Worm Wranglers led for the young students at the Orfalea Children's Center.
They May Be Preschoolers…
KCBX-Central Coast Radio
December 2018
The beginnings of the ECP Student Farm
UCSB's new campus farm aims to help feed, and teach, students
The Daily Nexus
May 2016
DPW composting and our involvement with the Urban Orchard project
Students Grow Produce in Unlikely Places
October 2018
ECP Student Farm Groundbreaking!
Edible Campus Program Breaks Ground on Its Biggest Project Yet
October 2019
The ECP Student Farm Grand Opening
Edible Campus Program Unveils New Farm on West Campus
The Bottom Line
January 2017
Another glimpse at our involvement with ECP projects
UCSB's Farm of the Future
KCSB
2017
A radio show that we were involved in! Jump to 24:25 to hear us talk about ECP.
Inside IV: Feeding Isla Vista