What do Worm Wranglers do Anyway?
Where We Service
Dept. of Public Worms services various campus locations and student residences in Isla Vista.
Dining Commons
Our student staff collects food waste from several dining halls on campus including De la Guerra, Ortega, and Carrillo. We sort out worm food from the collections where we feed each of our 8′ x 4′ worm bins about 100 lbs of food each week. The rest of the food that is not suitable for vermicomposting is processed through a solar heated hot compost system. Because our process is a relatively small-scale project, we unfortunately cannot process any meats, dairy, or oils. On the bright side, any food that our worm wranglers cannot compost on-site, campus waste is still taken to an industrial compost facility in Santa Maria, thus diverting the majority of UCSB's dining halls pre- and post-consumer food waste from the local landfill. For more information about UCSB Dining Halls, visit the Housing & Residential Services Website here.
The results of our food waste processing is nutrient dense compost and worm castings. The worms turn unwanted food waste into fine compost, but due to high volumes of seeds from melons and other vegetables, we brew a Worm Tea Fertilizer from the castings for liquid soil amendment that helps our garden grow noticeably taller and greener!
See our page about Worm Tea Sales for more information on how you can benefit from our efforts!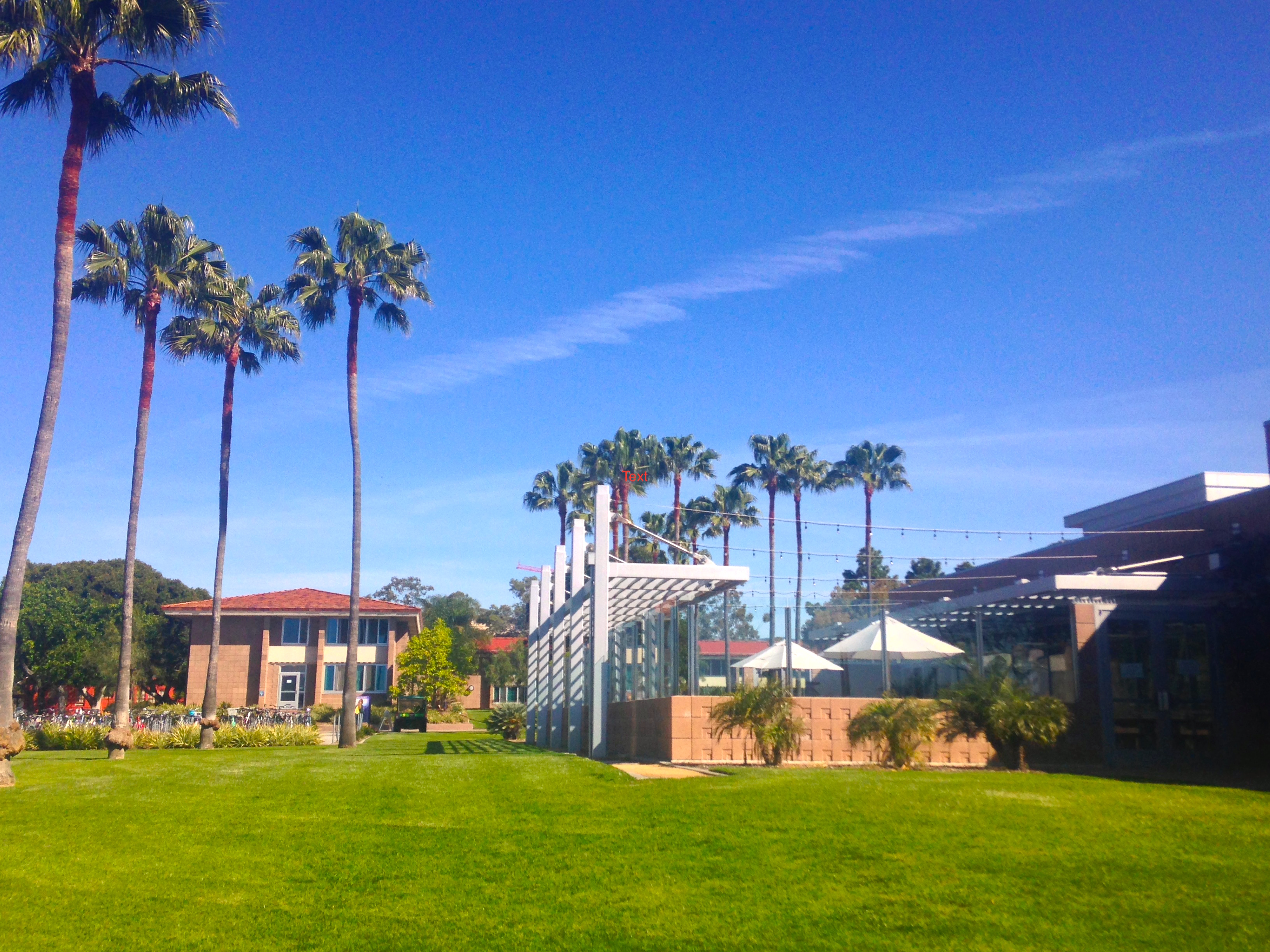 Family Student Housing
Dept. of Public Worms also services both Family Student Housing complexes, called West Campus and Storke. Our Worm Wranglers process food waste twice a week from the compost receptacles located in the garden areas of each complex. We sort out any trash or recyclables that cannot be composted, and turn the piles for the residents. Once the compost is finished, residents get to use the compost for their gardens. In this way, our organization encourages our fellow students to use organic soil amendments instead of synthetic or artificial fertilizers. For more information about the Family Student Housing Compost Program, visit our page here.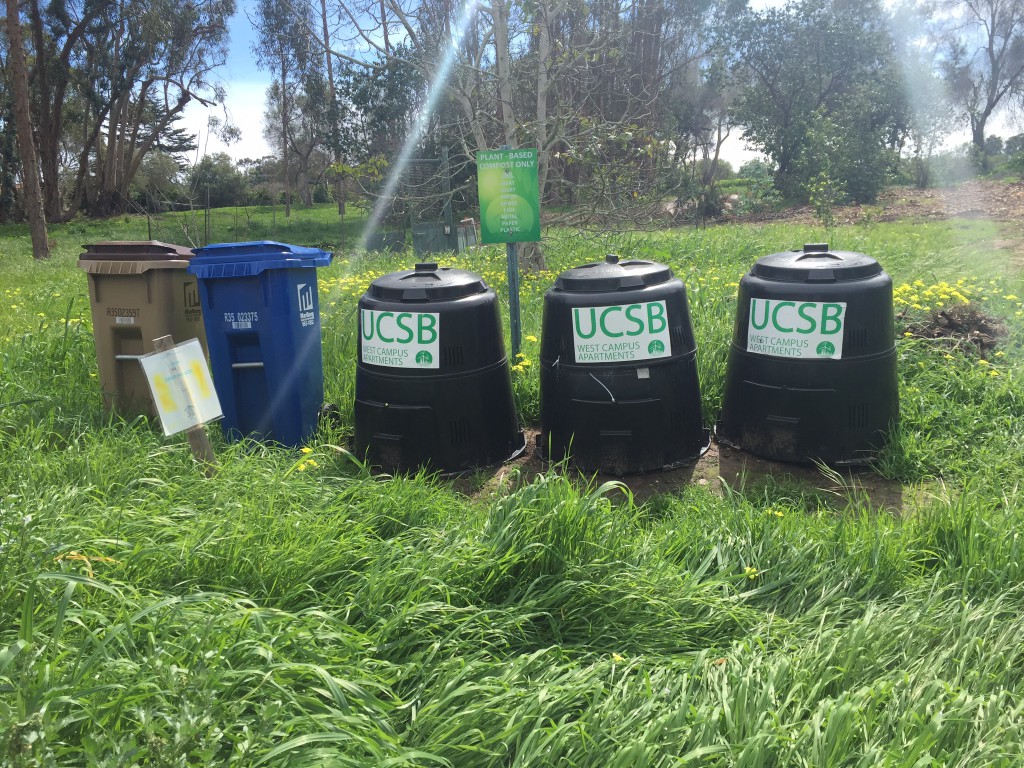 Edible Campus Program
We are also involved in the operations of the Edible Campus Program, a collaborative effort between the A.S. Food Bank and UCSB Sustainability that aims to reform underutilized spaces on campus into productive gardens that will supplement the student Food Bank with fresh, organic, fruits & vegetables.
We tend to the citrus trees located in Storke Plaza just below Storke Tower. The first two Washington Navel Orange trees were donated by the Johnson Ohana Charitable Foundation in Summer 2015 and four more Tango Mandarin trees were added in August 2016.
We also manage vertical gardens located behind the Recreation Center which produce peppers and tomatoes.
A project many years in the making, The Edible Campus Student Farm, will finish construction in Winter 2019 and our Worm Wranglers will be the farmers: planting, watering, and harvesting all the food produced to be donated to the A.S. Food Bank. Our Dept. is proud to be able to expand our gardening endeavors to share the fruits of our labor with our fellow peers.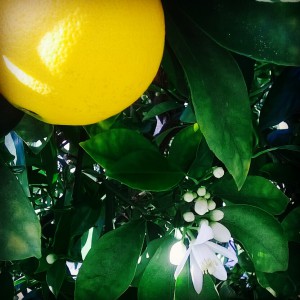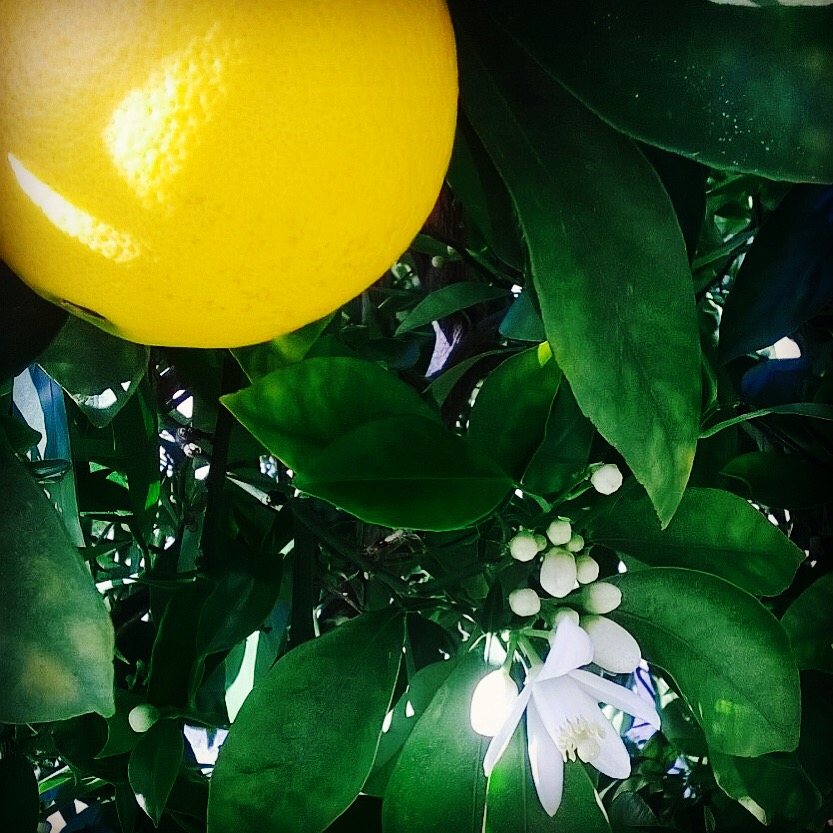 Santa Barbara Student Housing Cooperatives
Similar to the Family Student Housing services, DPW collected compostable food waste from the Housing Co-Ops in Isla Vista until the end of Spring quarter 2016. We serviced four of the houses once a week and brought the compostables back to our Grove for processing. We also provide resources to the Co-Ops if they ever have questions or issues with their own on-site composting projects. We believe that empowering and supporting the Housing Co-Ops in their own composting program can continue our community education.
Experimental Garden
We have a garden in our workspace where we try new gardening methods. All our fruits, vegetables, and herbs are grown using organic methods without harsh chemical pesticides or synthetic fertilizers. We start our seedlings in our greenhouse, where we also brew worm tea fertilizer from the worm castings we make in our worm bins from all the food we collect at UCSB.
Drought Tolerant Wicking Beds
Since the drought in California is reaching such serious extremes, we decided we needed to address this issue as part of our goals for implementing environmentally sustainable practices. Wicking beds are specially designed to capture any and all water that goes into the bed. The bottom is lined with repurposed tarp to create an impermeable reservoir. Next we layered rocks, burlap, then soil. The bottom rock layer keeps the water clean while it is standing, and there are special pipes drilled with holes for irrigation so evaporation can be minimized in comparison to surface irrigation from a hose. The layer of burlap is designed as the "wick," naturally pulling up water from the reservoir for the plants to use. Our soil is comprised of a mixture of our very own compost, some plain dirt, and aged manure from the UCSB horse stables.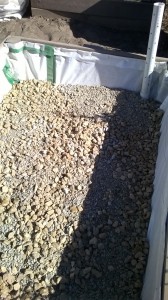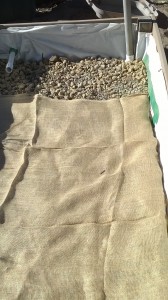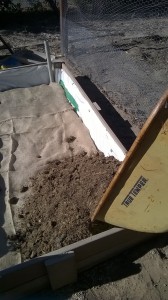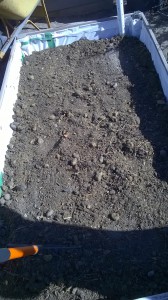 Permaculture
Another issue we wanted to address is how to incorporate more plant waste that we don't usually compost into our gardening methods while also creating gardening systems that are more long term than the soil in a single-year raised bed. The main method we are experimenting with is called Hugelkultur (Hyoog-ell-cul-ture). This method incorporates decomposing branches, food waste, manure, compost, plant waste, and leaves. The initial structure begins with large logs stacked up into a pyramid shaped pile with food scraps, leaves, and compost to fill in all the spaces. Then each additional component is added layer by layer to create a rich, complex source of nutrients that only gets better as the food waste and yard waste breaks down. This method of permaculture is excellent for improving soil quality, utilizing woody debris that we cannot otherwise compost, moisture retention and proper drainage. When planting, this method also allows for intricate companion cropping with annuals and perennials, as well as a more ergonomic way to harvest since the bed is much higher than a traditional raised bed. We built two hugelkultur mounds in Winter Quarter 2016, and allowed them to age for several weeks before planting our seedlings.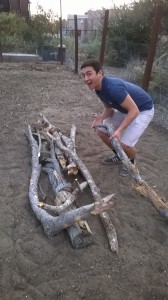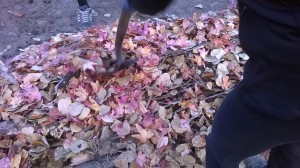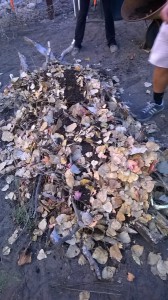 Outreach
Education is also very important to Dept. of Public Worms, and we host several workshops throughout the school year in addition to attending events in Isla Vista, participation in R.A. hosted events, and presenting information to other small campus groups and organizations.
Some major events you can find us at are:
Pardall Carnival
Zero Waste Festival
Santa Barbara Earth Day
Isla Vista Earth Day
For more information about upcoming events, visit our Calendar, our Facebook, or email us.